What ever happened to Illuyankas?
Posted 14 January 2020 - 08:56 PM
It's not mysterious at all, total clickbait headline.

---
Posted 14 January 2020 - 09:04 PM
You took the bait.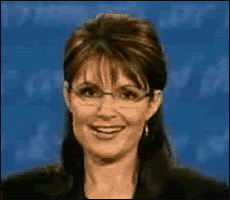 ---
Posted 08 February 2020 - 05:43 PM
Oh hi! holding strong with your New Year's resolutions?
I remember dealing with cassowaries in the game Far Cry 3. They were dicks.
---
Posted 08 February 2020 - 10:19 PM
Yet another nasty creature native to Australia (like moi). Sometimes it can be a real shit just going to work.
This post has been edited by Tsundoku: 08 February 2020 - 10:19 PM
"Fortune favors the bold, though statistics favor the cautious." - Indomitable Courteous (Icy) Fist, The Palace Job - Patrick Weekes

"Well well well ... if it ain't The Invisible C**t." - Billy Butcher, The Boys

"I have strong views about not tempting providence and, as a wise man once said, the difference between luck and a wheelbarrow is, luck doesn't work if you push it." - Colonel Orhan, Sixteen Ways to Defend a Walled City - KJ Parker
---
Posted 03 March 2020 - 01:45 PM
This is one of my new favorite obsessions. Having grown up on a farm and helping out with all the chores, I know this type of rooster very well. We had one just like Kyle. I remember getting him to chase me all the way from the barn to the house. He made the mistake of jumping at my dad with his spurs on full display, attempting to tag him. Suffice it to say, we had chicken for dinner the next night.
https://www.youtube....MhwDz-Hg/videos
---
Posted 11 March 2020 - 05:09 PM
Oh hi! Have you been washing your hands adequately?
---
Posted 26 March 2020 - 12:44 AM
Oh hi! How's everything?
<><><><><><><><><><><><><><><><><><>
Oi! Illy, swagger your comb back to the Forum and give us a cock-a-doodle-do!
Also, Spider-Man can make you some bitchin' omelettes>
Tom Holland just bought 3 live chickens because there's no eggs left in supermarkets
---
Posted 01 May 2020 - 02:29 AM
Oh hi! Got any spring cleaning projects planned?
Sweden's coronavirus rules are voluntary. One city hopes chicken manure will encourage compliance.
---
Posted 14 June 2020 - 06:15 PM
Where is Illy? I don't think we've ever heard from him since the pandemic. Anyone in contact with him? Let us know if everything is okay or ask him to drop by and give the the thumbs up / all clear.

---
Posted 14 June 2020 - 10:16 PM
He's posted a few times on Facebook.

A Haunting Poem


I Scream
You Scream
We all Scream
For I Scream.
---
Posted 16 August 2020 - 03:40 PM
Oh hi! Any travel plans?
<><><><><><><><><><>
Illy, imma disappoint. Couldn't have stopped in at least once to say hi? Sure us hens had a mite problem early spring, but the coop has been wurshed down with lime solution and our annual feather molting has got us back to lustrous feather sexiness. So swing on by, dominating cock, and make us coo.
WATCH Chicken Play Patriotic Song On Piano For 'America's Got Talent' That Had Judges Shocked
This post has been edited by Malankazooie: 16 August 2020 - 03:41 PM
---
Posted 04 September 2020 - 01:18 PM
---
Posted 21 December 2020 - 05:30 PM
Been awhile, anyone know what Illy has been up to?
What is a Chanticleer

"For crowing there was not his equal in all the land. His voice was merrier than the merry organ that plays in church, and his crowing from his resting place was more trustworthy than a clock. His comb was redder than fine coral and turreted like a castle wall, his bill was black and shone like a jet, and his legs and toes were like azure. His nails were whiter than the lily and his feathers were like burnished gold." With all of his splendor and great looks, Chanticleer is also greatly feared and mightily respected by all.
---
Posted 23 February 2021 - 05:55 AM
Just checking in. Hoping where the grand cock is, it's not as cold as it was here last week. Finally out of that for the time now and it's been been feeling thoroughly spring like with temps in the mid 40s. When I was a kid, we had temps that went down to minus 30. Even though our chickens were in the barn with heat lamps and warm straw, one of our roosters lost the tips of his toes due to frost bite. He walked funny after that and a younger upstart decided to really pick on him something terrible. He used to beat him up pretty bad, to the point of being bloodied.
---
Share this topic:
---
1 User(s) are reading this topic

0 members, 1 guests, 0 anonymous users