OH yeah, I left several of them out. I did a mini sketch with all fifteen I could remember but the page got pretty cramped. I'd be happy to try the missing guys out in another scene. Trotts I attempted once but I don't have a good feel for him or blend and picker for that matter. In my mind picker and blend are rarely any scene out of bed. I blame society for this. anyways heres my previous attempt at a few of those mentioned...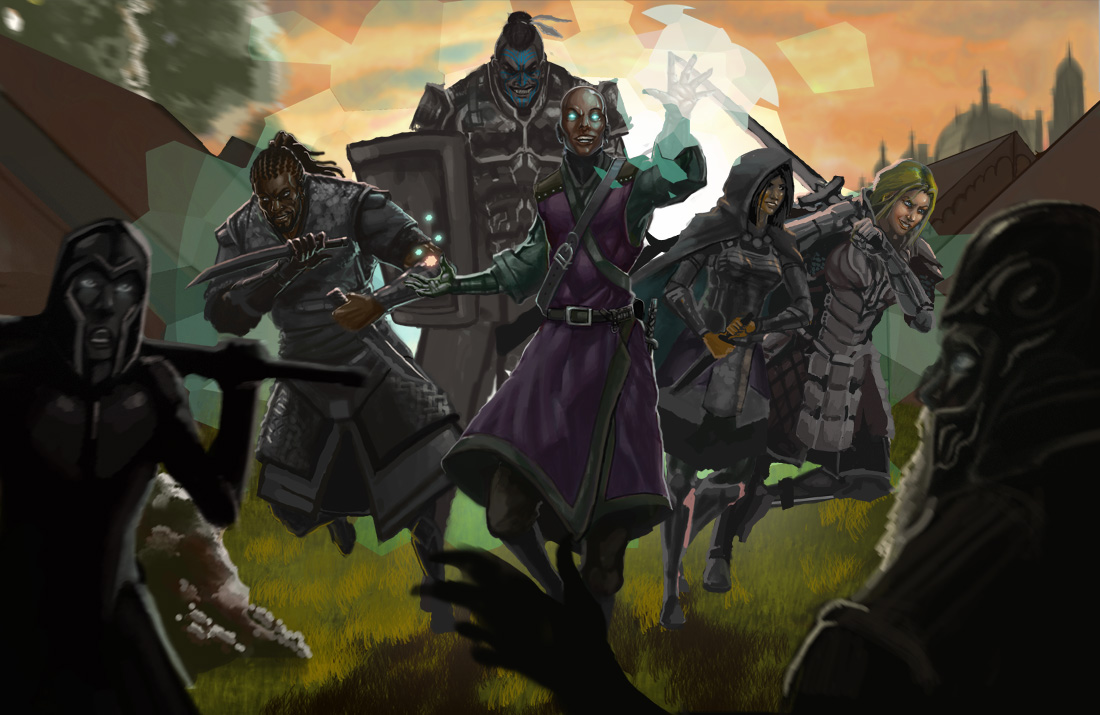 I learned alot after this so I'd like to try another scene of the gang. Just mention it with a quote and I'll give it a shot.
and in other news I was doing a tester on old malazan content for a possible comic I want to work on this year. the result:
MAGES Shadow Throne REDUEX 4B V1 small.jpg
(398.64K)
Number of downloads: 7
EDIT
I just realized I have no mental image of bluepearl and spindle whatsoever.
This post has been edited by Dolmen Weeks: 11 January 2014 - 02:44 AM