Karsa Orlong "Witness mother f**ker!!"
14 June 2012 - 09:38 AM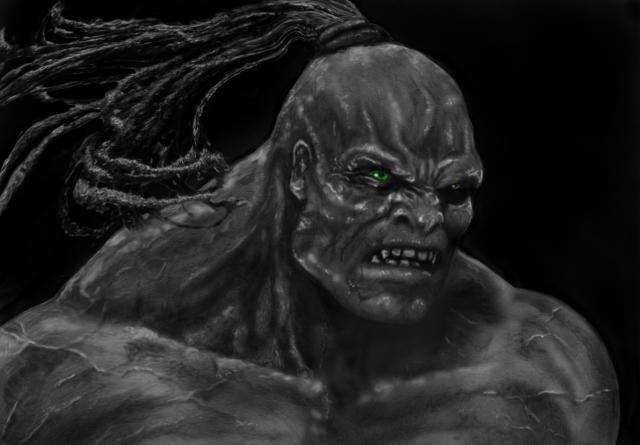 So I finished this one . Having dicked about for ages with different tattoo ideas they all seemed to take away more than they added ,so I will leave them out until I get the hang of using colour. So b4 anyone goes mad lets just imagine that this is him leading his War party to "glory".
I realise that this is really personal interpretation but I thought ....

Teblor are a different species , not trell , not giants as such. However Karsa is one of my favorites because of his "POWER " He reminds me of an adolescent who is just realising how strong he is and he's thinking "Woo check me out!" (Witness!!)
But I love the journey he goes through as life batters (a little bit ) of the arrogance out of him, as he starts to understand the wider world a bit..
I hope I have captured a sense of his belligerence, which is kind of at the core of who he is.....
So forgive the artistic licence and I hope u enjoy it..
I love the idea of a Teblor trilogy....can't wait !!!!!!
Photostrip for Malazan Artwork
Comments