Kalam's challenge!
25 February 2012 - 04:11 PM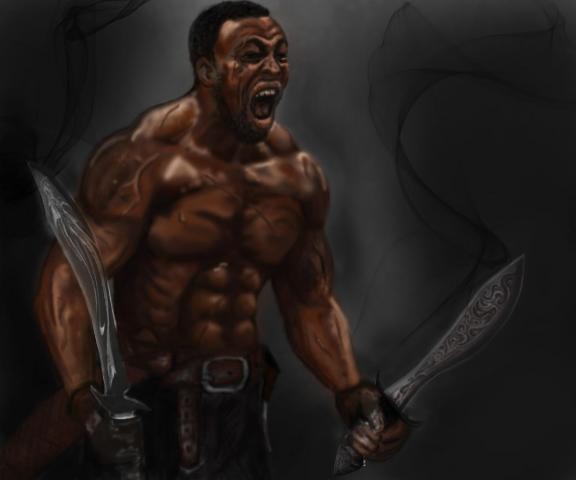 Well having recently got back into drawing (haven't done it since I was a kid) I thought it would be nice to contribute here as you guys inspired me to get back into it!
So the inspiration for the image was Kalam's epic running street battle against the claw. You know , the moments when he was all cornered and acting all bearish and that! Truly one of the most exciting things I have ever read. Thanks a million Mr E for that!
Photostrip for Malazan Artwork
Comments